✦ I'm a writer, developer, classicist, and liker of cool swords. Strange old stuff is what I'm all about. I'm also big on horror, weird fiction, the uncanny, and taking naps.

✦ I host #mytholojam! The Greek Mytholojam ran from 11/15 to 12/10, and the Roman Mytholojam will run from 3/15 to 4/21! See you on the ides!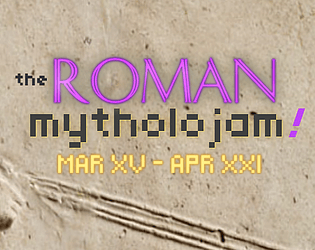 ✦ projects: ✦

| | |
| --- | --- |
| ❝ CRYOSEISM | ➺ A psychological horror sci-fi VN in which three strangers find themselves trapped in a shuttle beneath the frigid sea. Features a branching narrative with multiple endings, hand-painted 2D artwork, and heavy emphasis on character development. Demo in progress. |
| ❝ Who Do You Think You Are | ➺ Restore order to a strange mansion after something goes bump in the night. WDYTYA is an eerie RPG Maker exploration game that emphasizes atmosphere and flavortext. I'm currently reworking the original demo; check back in the future for new and improved content in version 2.0! |
| ❝ Sweetwater | ➺ Could the way to a mermaid's heart be through her stomach? That may be the case in this VN. At the very least, an array of sweet and savory baked goods can help the Confectioner learn more about the mysterious mer-woman who's been swimming through her thoughts all day. Demo available now! Part II is in progress. |

✦ In addition to these larger, more longterm projects, other experiments will frequently end up here as well.